This lovely family has a tradition of staying home together on Sundays and slowing down the pace, doing things together, and resting. We were happy to join them! After a lovely breakfast of yogurt, fresh fruits, and fresh rolls from the bakery,
we took a long walk through a park that runs along a river in this neighborhood. Young Jonathan led the way through wooded trails and local streets, and we loved the dappled sunlight and shimmering water along the way.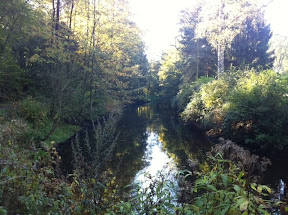 When we came back, Daniella taught everyone how to make paper boats. This kicked off many hours of boat-folding, first out on the patio
up in Kerstin's spacious studio. The children then painted all of the boats with wax and encaustic paint to waterproof them.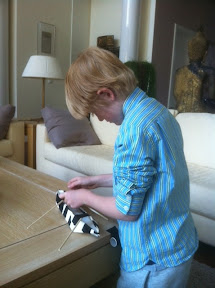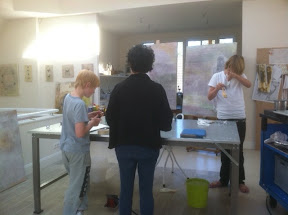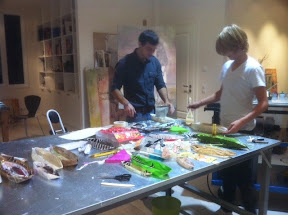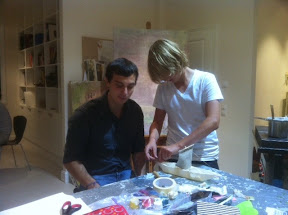 After dinner, we all went out to the pond in the back yard, where the kids put a tea candle into each boat, then lit them and launched a glimmering flotilla into the darkness. It was magical for everyone!
- Posted using BlogPress from my iPad
Location:Barkenkoppel,Hamburg,Germany